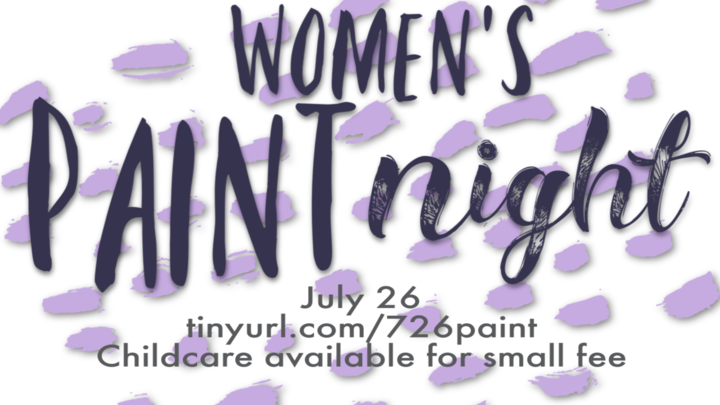 Dates & Times
Jul 26, 2019

6:30pm - 9:30pm
Attendee Types
Standard

Free

Standard plus childcare

Free
Details
Jean Auchey will lead us as we paint a picture. Supply list will be available in the Hub. Please bring a snack to share and a small love offering for Jean.
Childcare is available at the church for a small fee, 6:15 to 9:30 p.m.. Please RSVP for childcare by July 15. $5/child or $15/family max
Class will occur in Bldg A (steeple).